roger woodward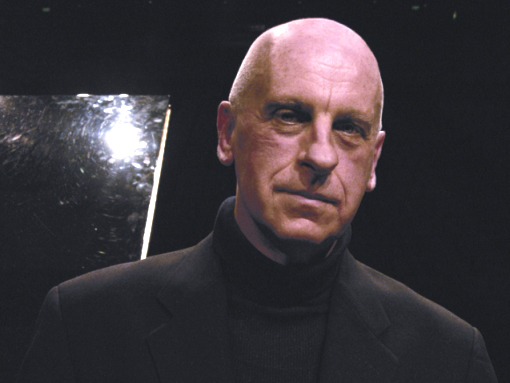 Roger Woodward studied piano at the Sydney Conservatorium of Music, University of Sydney, with Prof Alexander Sverjensky (a pupil of Sergei Rakhmaninov) and in the class of Prof Zbigniew Drzewiecki (a pupil of Ignazy Paderewski and lifelong friend of Szymanowski and Artur Rubinstein) at the National Chopin Academy for Music, Warsaw. He works with young artists in many countries and participates on the juries of international competitions. Together with the musicians of the Alexander String Quartet he is Professor at the San Francisco State University and author of publications covering a wide field.

He founded and directed the London Music Digest, Kötschach-Mauthner Musiktage, Sydney Spring International Festival of New Music and Joie et Lumière series, Bourgogne. Woodward has performed at international festivals on five continents, including Sviatoslav Richter's Festival at Grange de Meslay, Tours, on several occasions; has made television documentaries for the BBC with Xenakis and Boulez and video documentaries with Stockhausen, Cage and Arvo Pärt.

He is Commander of the Polish Order of Merit (1993) and will receive the Polish Order of Solidarity in 2008; a Chevalier in the French Ordre des Arts et des Lettres (2005); Officer of the Order of the British Empire (1980) and Companion of the Order of Australia (1992), where he was designated a lifelong National Treasure by the Australian National Trust (2005). Roger Woodward performs with the major orchestras and conductors including the Leipzig Gewandhaus, New York, Los Angeles and Israel Philharmonics, Orchestre de Paris, the Cleveland Orchestra, London Philharmonia and EEC Mahlerjugendorchester directed by Claudio Abbado, Pierre Boulez, Charles Dutoit, Eliahu Inbal, James Judd, Lorin Maazel, Sir Charles Mackerras, Sir Roger Norrington, Kurt Masur, Zubin Mehta, and Edo de Waart. He also worked with Paavo Berglund, Eric Leinsdorf, Witold Rowicki, Georges Tzipine and Walter Susskind. He performed new works by Gilbert Amy, Jean Barraqué, Anne Boyd, James Dillon, Franco Donatoni, Morton Feldman, Rolf Gehlhaar, Peter Michael Hamel, Askell Masson, Richard Meale, Olivier Messiaen, Hans Otte, Arvo Pärt, Horatiu Radulescu, Larry Sitsky, Karlheinz Stockhausen, Toru Takemitsu, Xu XiaoSong and Iannis Xenakis.

As a composer, Woodward was commissioned by the Festival d'Automne à Paris for the bicentennial celebrations of the French Revolution with his works performed in the UK, Poland, France, Spain and at the Sydney Spring International Festival of New Music.

His passion for chamber music involved him in performances with a wide range of artists including the Vienna Trio, Alexander, Arditti, Edinburgh and Tokyo String Quartets, Jacques Thibaud Trio/Quartet, Frank Zappa, Ivry Gitlis, Synergy Percussion (Sydney) and with the Sydney Dance Company in a production of Xenakis's Kraanerg.
Roger Woodward during a TV interview on the Australian ABC network.
The London Guardian described him as a "pianistic genius"; Le Monde de la Musique, Paris, for his Debussy performances, as "magnificent"; in Edinburgh, he was described as a "musician's musician" and at the Toulouse Festival, the French Press wrote: "Roger Woodward compte parmi les musiciens internationaux de premier plan à notre epoque". The Financial Times, London, called Woodward "one of the most consistently exciting and convincing interpreters of virtuoso avant-garde music".

"Last in the first half was an electrifying performance of Bach's Chromatic Fantasia and Fugue in D minor, BWV 903. Roger Woodward's experience with modern music showed itself in a performance that gripped heart and head in a vice from beginning to end. The effect was to regenerate this masterpiece for the 21st century right in front of our astonished ears."
Tim Shuker, BBC, July 19th 2007
"... fingers and nerves of steel ..."
Andrew Porter, The New Yorker
"... magical sounds came from every part of the instrument ..."
Sir Yehudi Menuhin